Still Doing Democracy!
Finding Common Ground and Acting for the Common Good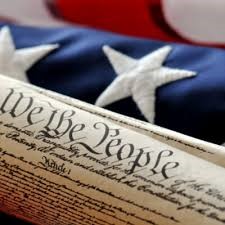 A new book and learning opportunities for Engaged Citizens
We need to become re-engaged in the everyday work of doing democracy to sustain our democracy and preserve the progress made to protect and expand human rights, create safe and healthy communities, and preserve the natural world.
Still Doing Democracy! Finding Common Ground and Acting for the Common Good focuses on overcoming the barriers that divide us with insights and tools to:
understand beliefs and why differences in beliefs, backgrounds, and life experiences divide us,
talk with people about their different beliefs and perspectives to foster collaboration,
analyze and confront the societal myths and the beliefs of individuals and organizations that seek to limit the power of the people and alienate us from one another, and
engage effectively and strategically in civic and social change efforts.
JoAnn McAllister and Jim Smith bring a wealth of experience and specific knowledge to the task of being an effective and engaged citizen. They propose a framework for working in our divided and polarized social and political environment with understanding and practical tools to find the common ground that can support collective action for the common good.
Learning Opportunities
Blog posts analyze issues and apply the framework to develop thoughtful and effective responses and strategies. The resource list includes essential books, articles, and organizations, including legacy and new initiatives.  Interactive opportunities will be launched soon with webinars and learning modules on analyzing belief systems, identifying shared values, practicing intentional listening and collaborative conversations, and developing strategies to work on common purposes.
A Still Doing Democracy! workbook is being posted online this month and the book is scheduled for release in September.
Still Doing Democracy! Finding Common Ground and Acting for the Common Good is a sponsored project of the non-profit Human Sciences Institute. You can support our work with a tax-deductible contribution at: https://humanscienceinstitute.org.